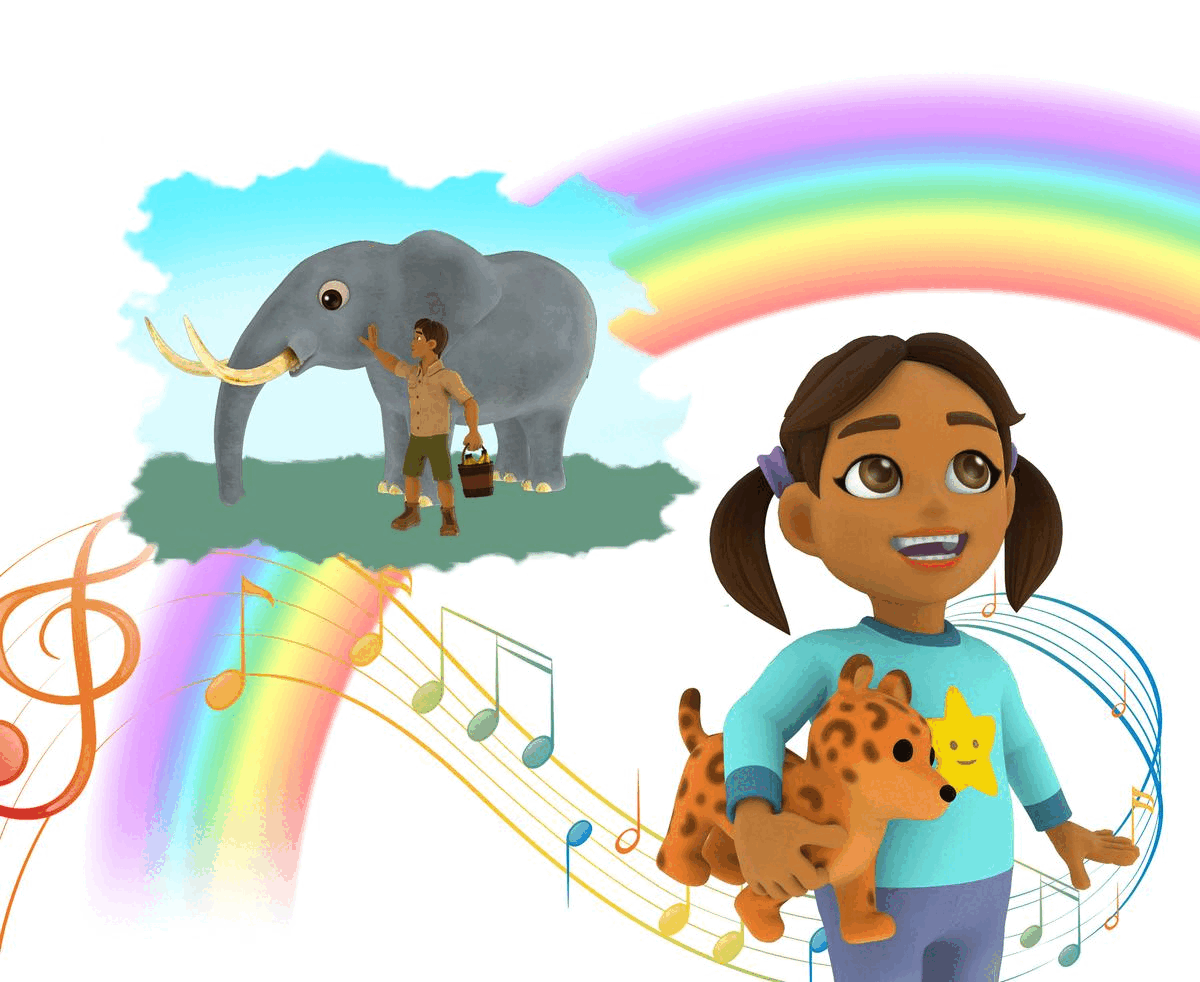 To celebrate the free mint of a picture book NFT, PachaVerse is launching an airdrop to provide this generation of young people a fun activity that helps them become crypto-native. Participants can win Pacha's fan tokens and NFTs, which are an exciting bridge for young people to start interacting with Web3 ecosystems. Join the airdrop.
​
"The crypto-native generation has the potential to bring balance to the world", says Daveed Benjamin, CEO of Bridgit, a meta-DAO that supports NFT DAOs which regenerate humanity. "Let's equip young people with learning experiences and moonbags."
​
The Metaverse NFTs give access to the forthcoming PACHA JAMMA play-to-earn game in which players compete in wild open mikes at the PACHA JAMMA Nature festival. PACHA tokens can be staked to earn production royalties as well as used to trade virtual land within the PACHA JAMMA Metaverse.
​
The airdrop celebrates the free NFT mint of the picture book prequel to the critically-acclaimed, multi-award winning AR young reader book, "Pacha's Pajamas: A Story Written By Nature." This is the first of three books in the Written By Nature series that represent recurring dreams about nature when Pacha is three, seven, and eleven. The book's award winning soundtrack and augmented reality features celebrities including Mos Def aka Yassin Bey, Talib Kweli, and Cheech Marin.
​
Pacha is a little girl with big dreams. Her dreams are bigger than the Andes mountains, homeland of her ancestors. When Pacha goes to sleep, the characters on her pajamas become her guides on dream adventures to learn more about herself and her connection to the natural world.
In the young reader book, ten-year-old Pacha's magical pajamas carry her into an epic dream where she joins with a jaguar, hummingbird, whale, tree, pebble, and mushroom to organize the greatest festival in the history of the planet. Pacha awakens inspired to share the festival's message that "We Are ALL Connected" with her friends and family.
The free mint of the prequel - A Toddler Tale Told By Nature - is happening mid-january. Join the PachaVerse DAO Discord to get on the whitelist. The prequel is a picture book with colorful and playful imagery with very short sentences. The book is designed for 3-5 year-olds and can be read to children 0-5 years old. In the Toddler Tale, the dream takes 3-year-old Pacha to the forest where she meets the plants and animals on her pajamas and joins them in organizing a Nature Festival.
​
The intention of the free mint is to spread Pacha's message that We Are ALL Connected across the planet. The free mint is also supporting the learning process of young people and their families so that "they can participate in the new industries, jobs, and opportunities that sprout out of NFTs," says Benjamin. "NFTs are in their infancy but their impact on our lives will be profound with emergent ways to reward creators, incentivize value creation, and establish the provenance of ideas."
​
About Bridgit.io
Bridgit.io is a meta-DAO that supports innovative NFT DAOs which regenerate humanity. Bridgit is working on initiatives that regenerate children's entertainment, the web, children, original peoples, humanity and its relations of nature. Bridgit.io launched the PachaVerse DAO.
​
About PachaVerse DAO
PachaVerse is a decentralized autonomous organization (DAO). The Pachaverse DAO partners with world class producers and technologists to produce regenerative entertainment that encourages children to become their fullest, most regenerative expression of themselves and to embrace their wholeness. PachaVerse productions aim to remind young people and reinforce that we are ALL connected, we have everything we need within ourselves, and young people can create the world they want to live in.

PachaVerse's 2022 roadmap includes a series of NFT collections featuring celebrities including Mos Def aka Yassin Bey, Talib Kweli, and Cheech Marin and providing access to the NFT Metaverse we are building. PACHA JAMMA is a Play-to-earn game where participants perform on the biomes stages and compete to perform on the main stage of the PACHA JAMMA stadium. Virtual land will be sold in the 9 biomes and in the PACHA JAMMA stadium. Winners receive PACHA tokens and NFTs and can NFT their performance. An animated series is in the works as well as conversations with potential distribution. Announcements about presales of the PACHA DAO token and the whitelist are available on the PachaVerse Discord server.